---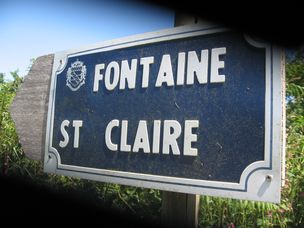 ---
FRANCAIS
Encore une paisible fontaine qui ne se signale au promeneur qu'au dernier moment. Autour, les sentiers de randonnées y sont nombreux. Les plages sont magnifiques, la mer par beau temps y est turquoise
Bien evidemment la cache n'est pas derriere Sainte Claire.
Souvenez-vous aussi que les Korrigans ont des doigts agiles qui ne peuvent soulever des cailloux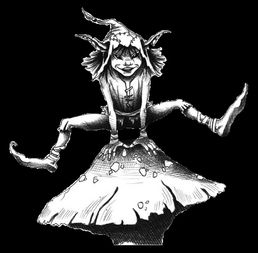 Ma cache est au creux des pierres, protégée par une porte en herbe.
D'ailleurs aimables géocacheurs, il faudra de temps en temps selon les saisons consolider ma porte avec de l'herbe nouvelle et par avance je vous en remercie.
---


Consultez le site Geocaching en France

---
Current at 24-06-2010


17-06-2010 by Fröni
Part of our short cache tour in the Bretagne. Thanks for providing the cache!

No Trade

04-06-2010 by 2megalodon
sehr schön, merci beaucoup

05-05-2010 by murmeltier
This was also a place, we never had discovered without the cache. It took a while to find the micro, because we didn't understood the hint exactly.
in: murmeln by murmeltier #1006
Reiner and Jutta aka murmeltier from Germany

14-03-2010 by dglama29
Merci de nous faire découvrir de si jolies paysages, quelle vue magnifique!
Didier et Claudine

10-08-2009 by kehre26
Rückwirkend wandert der Schrittzähler in alle von uns gemachten Caches rein und wieder raus, Danke!
---
Nearby Caches
GC21BD4 Entre Curnic et Guisseny ( un pont ) (1,54 kms NE)
GC21B9H Du Marais de Curnic jusqu'à la Croix (1,97 kms NE)
GC21BCA Entre Curnic et Guisseny (2,27 kms NE)
GC21BEF Eglise de Guisseny (3,67 kms E)
GC210WQ Chapelle Saint-Michel, en Trémenech-Plou (4,55 kms W)
---
Hints (Back)
Face a la statue, faites travailler votre main droite.
Aucun besoin de déplacer les pierres